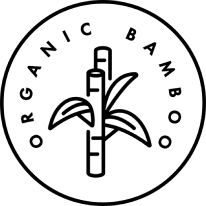 Glass and Mirror Cleaning Jellies Refill 10 Pack
Pack of 10 high quality glass and mirror cleaner jellies
99.99% naturally derived once dissolved
Smear free technology
100% Plastic free
100% Dissolvable jellies leaving no residue
Absolutely cruelty-free, never tested on animals
FREE Shipping
With every pack purchased, we plant a fruit tree in Africa
Full Description

Tiboo Eco friendly glass and mirror cleaning jellies were developed with industry leaders to provide a plastic free alternative to the current offering of 95% water+plastic bottle that's sold in our supermarkets. Our glass and mirror cleaner is ideal for all glass and stainless steel, it cuts through grease, dirt and grime whilst leaving a smear free finish. Each jelly makes 500ml of high quality cleaning fluid, simply drop into your forever cleaning bottle and fill with warm water, wait until the jelly is fully dissolved and it's ready to use! Each pack of jellies make 10 refills of 500ml and comes in its own handy pack for easy storage.

100% dissolvable

Leaving nothing but naturally derived cleaning power behind. As you start re·filling you save too as each jelly costs less than your traditional eco-Cleaners.

98% lighter footprint

In comparison to an equivalent 500ml traditional cleaner bottle. This means a lower footprint + no single-use plastic bottles. It's a win-win!

Powerful active ingredients

Our glass and mirror jellies are packed with fast evaporating fluids that give you a clean and sparkling smear free finish every time.

For each pack purchased we plant a fruit tree in Malawi, Africa in partnership with Ripple Africa. This helps communities grow and nurture their own fruit as well as feeding their families, giving them belief in their own future.

What's it made from

Alcohols, C12-15, Ethoxylated, 7EO

Isopropyl Alcohol, Propane-1,2-diol

Ethanol

After eye contact- Rinse eyes with water and get medical attention if pain or irritation persists. If ingested drink water immediately and seek medical attention if in discomfort or pain.

KEEP OUT OF REACH OF CHILDREN

HIGHLY FLAMMABLE- KEEP AWAY FROM HEAT, SPARKS, OPEN FLAMES OR HOT SURFACES. DO NOT SMOKE WHILST USING.
Clean,

wash,

wipe,

spray,

happier
Plastic Free
All our products are plastic free and zero waste, they are all produced with 100% planet saving sustainable materials.
Premium Quality
Sustainable luxury is guaranteed with every purchase or your money back & all our products are as natural as nature. Step inside and join the Tiboo revolution that's changing the world.
Soft but Strong
Tiboo Pure Bamboo toilet rolls are super soft and strong, feel the love with each wipe and at the same time help save our beautiful planet.
100% Tree Friendly
Tiboo® products contain 0% wood fibre and 100% bamboo
The sustainable alternative to trees, our pure bamboo grows quicker than any other plant on the planet and up to thirty times quicker than trees. Pure bamboo doesn't need to be replanted, instead it's given a trim and will grow back fully within months unlike trees that take over 30 years to regrow.
Tiboo® Pure Bamboo will produce 30% more oxygen than trees and is naturally hypoallergenic, anti-fungal and anti-bacterial.
If you want the most sensational toilet tissue that is silky soft and great for your skin, or a kitchen towel that is as strong as an ox then step inside and join us.