Tiboo are planting a fruit tree in partnership with Ripple Africa for every order you place.
In Malawi we are working with 50 community groups to grow thousands of fruit trees each year. This not only provides food but a source of income too.
The clubs grow mango, papaya, guava, avocado and citrus fruit trees. Maston, our Fruit Tree Project Manager, teaches the club members how to care for the seedlings, make natural fertiliser, identify pests, and how to protect the seedlings from livestock once planted out.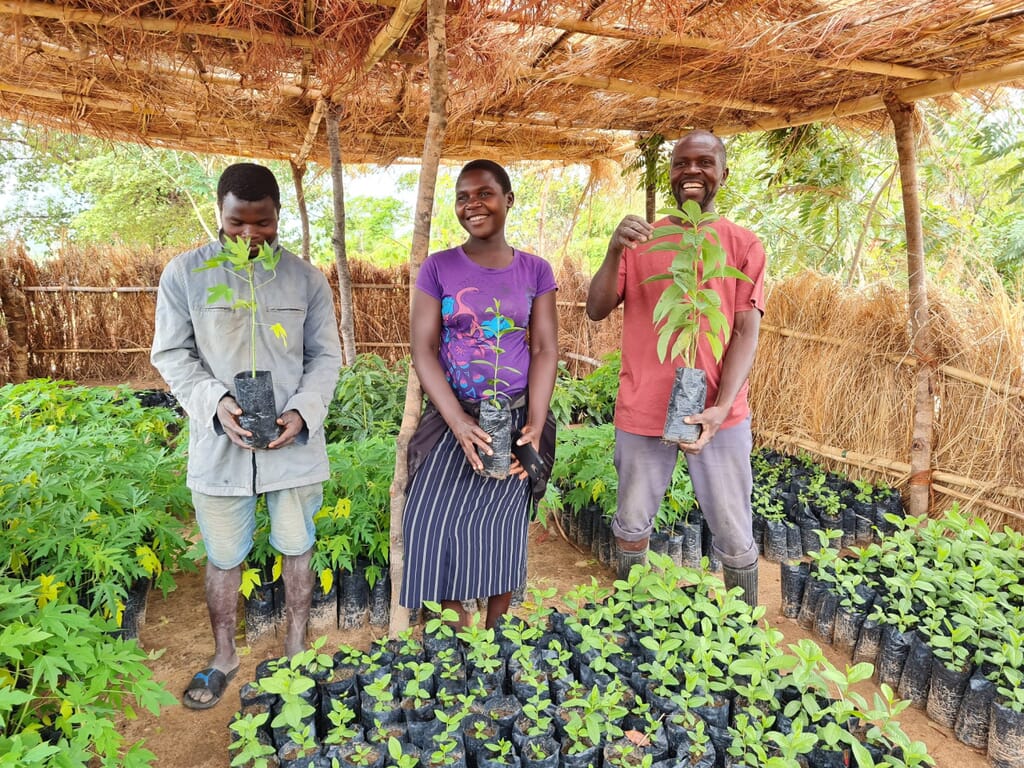 Community fruit tree nursery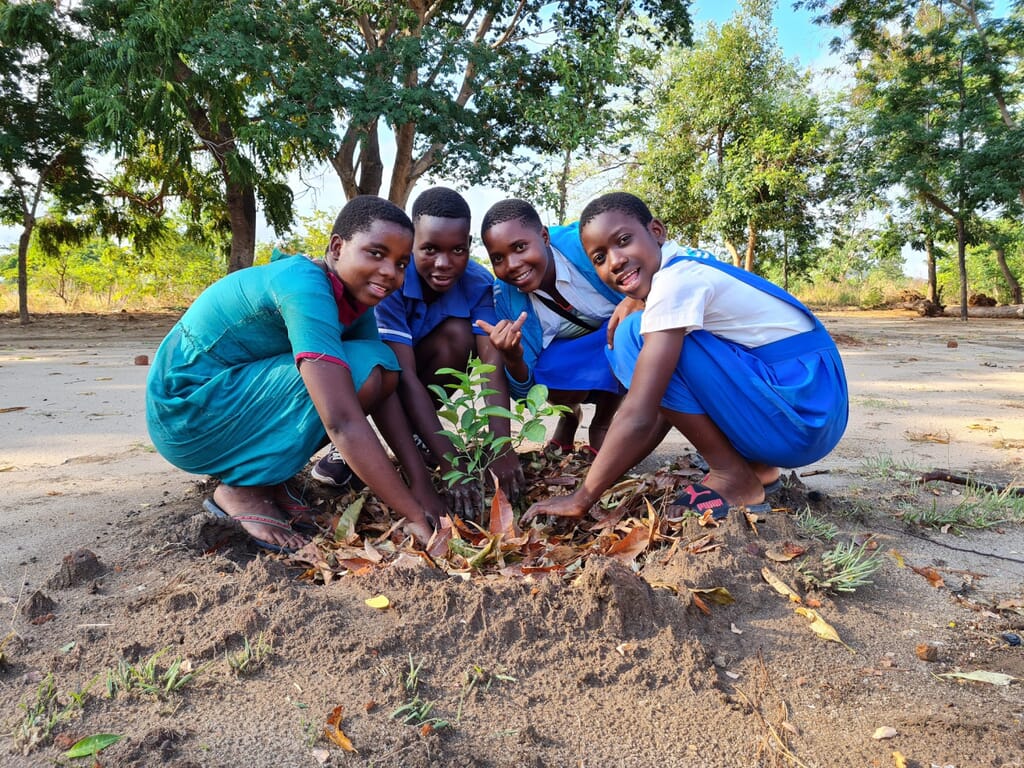 Fruit tree planting at school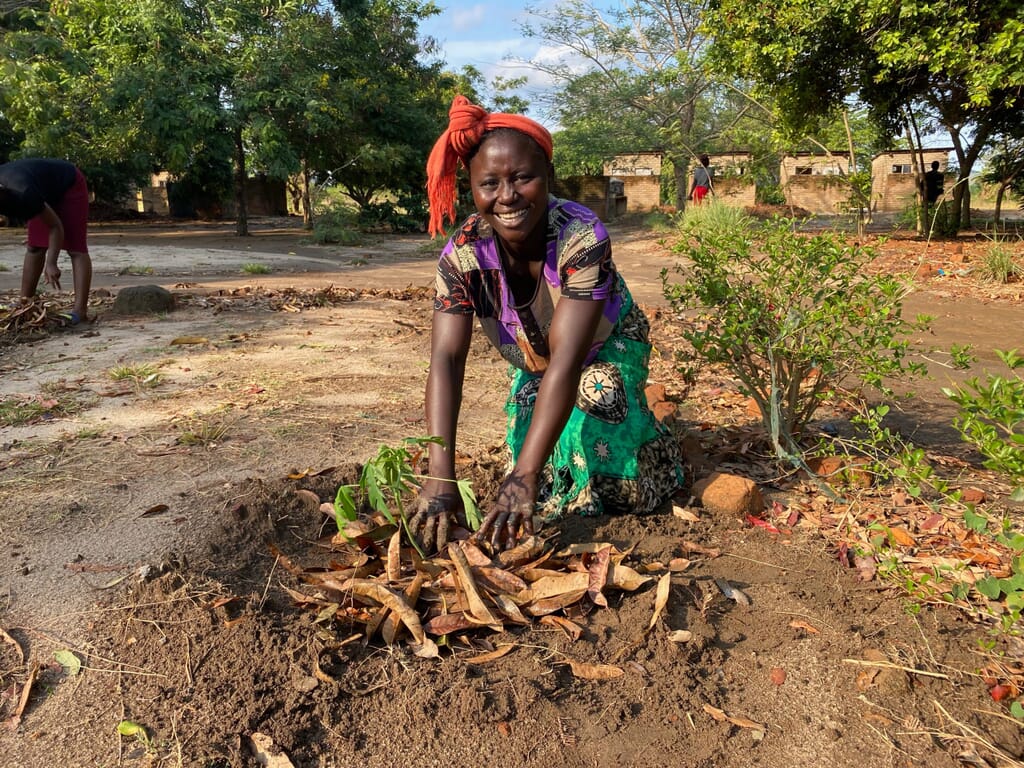 Club members planting fruit trees