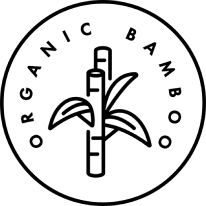 2 x Sugarcane Jumbo Toilet Rolls 6x300mtr 2PLY 60MM Core
Luxuriously soft, ultra-strong toilet tissue made from the left over sugarcane plant after the sugar juice is removed
Breaks down after flushing in only 4 seconds compared to 19 seconds with traditional toilet tissue
Lower carbon footprint than tree-based and recycled toilet tissue
Free from de-inking agents, formaldehyde and BPA associated with the paper recycling process
100% Dazzling white
Helps stop deforestation and preserves our ecosystem
FREE Super fast carbon neutral shipping
With every box purchased, we plant a fruit tree in Africa
Full Description

Tiboo's revolutionary sugar cane toilet tissue is produced from the left over sugar cane waste after the sugar has been extracted, this waste is called bagasse which normally gets burnt contributing to climate change but before this happens Team Tiboo swoop in to rescue the bagasse for luxury toilet tissue production. We crush and separate the fibres, the fibres are then cleaned and sent to the pulp line where it's mixed with water to create a squishy pulp and then sent to the next production line where the water is completely removed. The pulp is then dried and rolled to form a huge line of tissue paper which is then wound into large mother rolls, finally the last stage is where we turn this once wasteful product into heavenly toilet tissue for the world to enjoy. Sugarcane toilet tissue is 100% dazzling white, luxuriously soft and your drains will love it too, sugarcane toilet tissue fibres are a lot shorter than traditional toilet tissue so they will breakdown after flushing in only 4 seconds compared to 19 seconds for traditional toilet tissue.

Our sugarcane jumbo toilet rolls are 300 metres long and packed 6 rolls per recyclable wrap, ideal for busy environments such as schools, cafes and restaurants etc. Sold as 2 packs of 6.

For each pack purchased we plant a fruit tree in Malawi, Africa in partnership with Ripple Africa. This helps communities grow and nurture their own fruit as well as feeding their families, giving them belief in their own future.

What's it made from

Toilet Tissue: Sugarcane Pulp

Core: 100% Recycled Card

Carton: Recyclable LDPE Wrap
How do we compare?
Us vs The Rest
Cost per metre

Of 3ply bamboo toilet tissue

2.3P

2.7P

2.9P

2.5P

3.2P

Quality

Premium 
flat sheet with branded edge embossing

Budget full embossed

Budget full embossed

Budget full embossed

Flat sheet with edge embossing

Extra Large Sheets
What does it mean?
The rest only talk about sheets on a roll but never once mention the sheet size or how long their rolls are! We only produce extra large sheets and extra long rolls.
The rest like to fully emboss their toilet rolls with dots or patterns covering the entire sheet, this damages the strength of the paper and lets face it, nobody likes fingers going through their toilet tissue!
We would never do this to our gorgeously soft and super strong rolls, instead opting for a delicate edge embossing just to keep the 3 layers together whilst maintaining 100% of the tissue strength.
Price comparison based on 48 rolls subscription pack
Clean,

wash,

wipe,

spray,

happier
Plastic Free
All our products are plastic free and zero waste, they are all produced with 100% planet saving sustainable materials.
Premium Quality
Sustainable luxury is guaranteed with every purchase or your money back & all our products are as natural as nature. Step inside and join the Tiboo revolution that's changing the world.
Soft but Strong
Tiboo Pure Bamboo toilet rolls are super soft and strong, feel the love with each wipe and at the same time help save our beautiful planet.
100% Tree Friendly
Tiboo® products contain 0% wood fibre and 100% bamboo
The sustainable alternative to trees, our pure bamboo grows quicker than any other plant on the planet and up to thirty times quicker than trees. Pure bamboo doesn't need to be replanted, instead it's given a trim and will grow back fully within months unlike trees that take over 30 years to regrow.
Tiboo® Pure Bamboo will produce 30% more oxygen than trees and is naturally hypoallergenic, anti-fungal and anti-bacterial.
If you want the most sensational toilet tissue that is silky soft and great for your skin, or a kitchen towel that is as strong as an ox then step inside and join us.