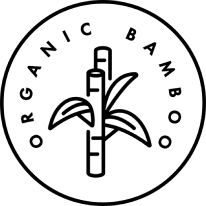 All in One Dishwash Tablets Plastic Free 2X50
Works just as well as the big brands
Each tablet contains a power wash ball with rinse aid
Huge cleaning power and contains no nasty chemicals
100% Plastic free
No unnecessary packaging
FREE Shipping
With every box purchased, we plant a fruit tree in Africa
Full Description

Tiboo dishwasher tablets are a sustainable alternative to most other brands with less chemicals, no need to add extra salt, rinse aid or glass cleaner. Our fragrance free all purpose dishwasher tablets will leave everything sparkling clean, wrapped in a dissolvable plastic free wrapper there is no waste!

Our tablets are vegan friendly, 100% cruelty free as always and work just as well as the big brands.

For each box purchased we plant a fruit tree in Malawi, Africa in partnership with Ripple Africa. This helps communities grow and nurture their own fruit as well as feeding their families, giving them belief in their own future.

What's it made from

Methylglycine N,N-diacetic acid

Trisodium salt

Homopolymer of Acrylic acid

Sodium percarbonate

Sodium carbonate

Zeolite

Sodium sulfat

C12-15 oxo alcohol EO-PO adduc
Clean,

wash,

wipe,

spray,

happier
Plastic Free
All our products are plastic free and zero waste, they are all produced with 100% planet saving sustainable materials.
Premium Quality
Sustainable luxury is guaranteed with every purchase or your money back & all our products are as natural as nature. Step inside and join the Tiboo revolution that's changing the world.
Soft but Strong
Tiboo Pure Bamboo toilet rolls are super soft and strong, feel the love with each wipe and at the same time help save our beautiful planet.
100% Tree Friendly
Tiboo® products contain 0% wood fibre and 100% bamboo
The sustainable alternative to trees, our pure bamboo grows quicker than any other plant on the planet and up to thirty times quicker than trees. Pure bamboo doesn't need to be replanted, instead it's given a trim and will grow back fully within months unlike trees that take over 30 years to regrow.
Tiboo® Pure Bamboo will produce 30% more oxygen than trees and is naturally hypoallergenic, anti-fungal and anti-bacterial.
If you want the most sensational toilet tissue that is silky soft and great for your skin, or a kitchen towel that is as strong as an ox then step inside and join us.